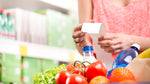 In 2022 the benefits of eating healthy are all too well known, yet many people still find themselves struggling to do so consistently. We simply live busy lives making it hard to find the time to plan, prep and cook the meals we want. Instead, we find ourselves resolving to Uber or our local pizza place far too often while the food we intended on cooking spoils and goes to waste. Sound familiar? This is the reality of so many Canadians and I am here to tell you are not alone. Whether your struggle is with lack of time, cooking experience or cost of ingredients, we at la Cuisine Santé Savoureuse are here to help! Let's explore some of the benefits that can come from receiving our healthy prepared meals each and every week delivered right to your door. 
Whether you're a student, young professional, parent, or retiree, the one thing we all have in common is a lack of time. If you're looking to simplify your life, our home meal delivery can be a great solution for you. It's an easy way to save time, money, and effort without compromising on the quality and nutritional value of what you eat. Our meals are carefully crafted using only real ingredients so you can feel good. Simply chose a meal from your fridge, reheat it and enjoy! No need to open a recipe book or get out all the ingredients. Within minutes you're enjoying a healthy and savory meal, leaving you with more time to get back to the things you love.
Sound interesting? or does this leave you wondering how much our service costs? Let me first start off by saying I don't blame you. When it comes to food, healthy is often expensive. Our mission has always been to provide healthy affordable meals for our clients. By purchasing local ingredients and preparing the meals in bulk we are able to keep costs low and pass those savings on to you! Our meals start at just $8.50 - see our prices - and each includes a detailed list of ingredients and nutritional information. When you consider the current price of groceries, our meals can actually provide you with substantial savings. Canadians are now spending more than ever on their grocery bills, with the average family of 4 spending upwards of 13,000$ annuallyi. Now consider that experts are anticipating average food prices to increase by up to 7% in 2022, the biggest jump ever predicted by the annual food price report. Now more than ever people will need to be smart with their spending, and what better way than to have a structured, healthy, and personalised meal plan that fits within their budget.
An other cost saving benefit of our meal plans that often gets overlooked is our portion sizing. Besides helping you meet your fitness goal, having properly portioned meals can also drastically minimize your food waste. Many of us fail to portion our meals appropriately and as a result we either overeat, or simply cook more than we need. While we do sometimes eat those leftovers, a lot of that excess food often gets thrown out. The average family is said to spend approximately 1,700$ annually on food that ends up wastedii. At Cuisiness, each of our meals is carefully weighed, and portioned according to the meal plan of your choice, which provides you with just the right amount of food for your body.
While we're on the topic of waste, ever pay attention to how much garbage and plastic you accumulate with your weekly groceries? Some items, for reasons unknown, are quite literally wrapped in multiple layers of plastic. Even when trying to make a conscious effort to minimize it, the amounts that end up filling our bins can be staggering. We at Cuisiness take our environmental responsibility seriously. Which is why we have partnered with a local company that produces plastics made from recycled water bottles. This makes our weekly meal plans not only an excellent way for you to save time and get healthy meals on a budget, but makes a significant contribution towards minimizing your environmental footprint. Check out this diagram from our supplier which outlines the environmental benefits of our meal trays.
Having your fridge stocked with ready-made meals can also be a great way to reduce your dependence on meal delivery services such as Uber. We've all been there, we worked later than expected, got stuck in traffic, or we simply just don't feel like cooking, so we pull out our app and place our order. While these services certainly help fill our immediate need, the prices they charge are often grossly inflated. We justify it by telling ourselves "just this one time", but out of sheer convenience, it's just all too easy to have this become routine. Before we know it, we can quickly find ourselves spending hundreds of additional dollars each month on ordering food, much of which is likely of the not so healthy variety. Eating out, especially if we do so regularly, can actually have a number or negative side effects beyond just our clothes getting a little tighter around the waistline. Our overall mood, focus, stress and anxiety levels can all quickly take a turn for the worse. You can even find yourself being more irritable, or experiencing feelings of depression, all due to your poor diet. Making the wrong choices at the dinner table, especially if we do so regularly, can create a snowball effect. This is why we at Cuisiness take such pride in carefully creating recipes which are both healthy and savory. Thanks to our network of local suppliers, we use only real ingredients to prepare each of our meals. This means you can enjoy the variety of flavors you'll find across our weekly menus, knowing you're putting only freshest ingredients in your body. So, whether you're aiming to hit your next fitness goal, save a bit of time and money, reduce your waste, or just want to enjoy some of the many benefits of eating healthy, we have the solution for you.
Join us at Cuisiness to begin your journey to wellness today!